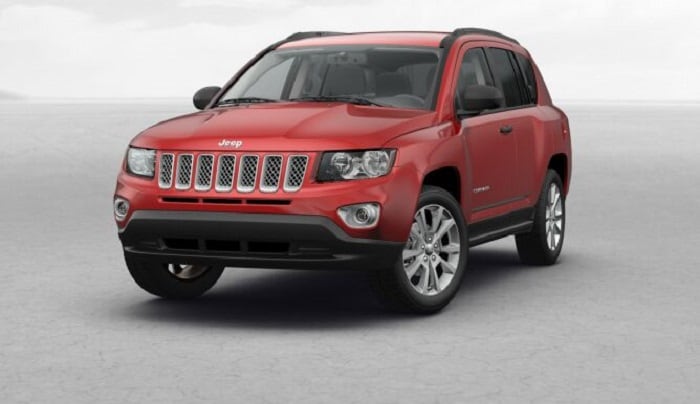 The 2018 Jeep® Compass is set to replace both the current Jeep Compass and the
2016 Jeep Patriot
. This news has been going on for a while now, though for the first time the news is accompanied by actual spy photos.
The shots were taken in Sao Paulo, Brazil, not far from Pernambuco where the Jeep assembly plant is located and where it is also expected to make its official debut. It will also make its official U.S. debut in November 2016 at the Los Angeles Auto Show.
There was also a lot of discussion regarding the vehicle's name. Many figured it would either adopt the Jeep Patriot or Jeep Compass name. It has now been confirmed that FCA US LLC will go with Jeep Compass, as that name has a better appeal outside the U.S. Jeep Compass badging can also be seen plastered on the flanks of the test vehicle.
The 2018 Jeep Compass is built on a stretched platform of the Jeep Renegade. It is also expected to have a turbocharged 2.0-liter engine under the hood, though an I4 engine will be an optional upgrade. All engine options are expected to come in both a nine-speed automatic transmission and six-speed manual. Front-wheel-drive is expected to be the standard, though all-wheel-drive will be an optional upgrade.
It has not been confirmed that the new Jeep Compass will be released in 2018. However, this is the general assumption considering that the current Jeep Compass and Jeep Patriot are already planned for a 2017 release.
If you want to check out the Jeep Compass and Jeep patriot while they are still in production, visit Antioch Chrysler Jeep Dodge and speak with a
Jeep dealer serving San Francisco, CA
.