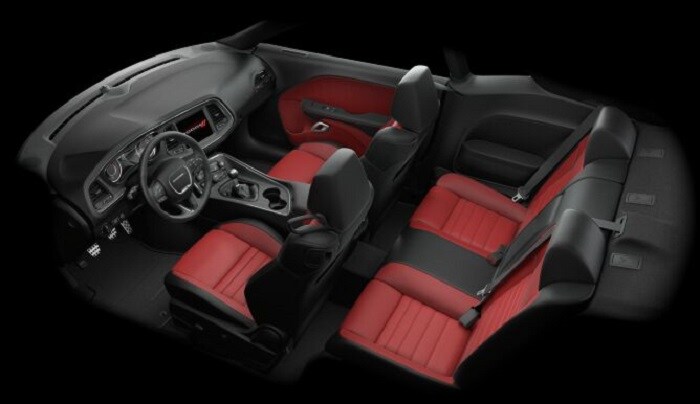 FCA US LLC announced that the 2018 Dodge Challenger will be making its transition to the more compact Giorgio platform. Of course, 2018 is still a way's off. In the meantime, the public can look forward to the 2017 Dodge Challenger Hellcat, which will be available in all-wheel-drive. Keep in mind, though, that the news came from unofficial sources.
The new Giorgio platform means better performance thanks in part to the car shedding roughly 500 pounds. The engine, though, will remain more or less the same. For those that want something sooner to get excited about, the AWD 2017 Dodge Challenger, if true, will reportedly be launched late 2016 and will be called the Dodge Challenger GT AWD.
Be mindful that these are all just rumors at this point, and FCA US LLC has made no official announcements. The vehicle was originally showcased at the 2015 SEMA show but only as a concept car. That prototype was built on the 5.7-liter Hemi V8 engine with an estimated 447 horsepower. It also had a new eight-speed paddle-shift transmission.
A Dodge Challenger AWD will certainly be a welcome addition for some motorists. An all-wheel-drive system provides optimum controls and maneuvering, especially for areas with ever-changing weather patterns.
For fans of the Dodge Charger, that vehicle has not been left out. The 2018 model will also be getting the new Giorgio platform with the Dodge Charger Daytona being announced and officially unveiled before the end of 2016. The Dodge Charger also already has an AWD variant.
The
2016 Dodge Challenger
does not come in AWD, but you can still check it out at Antioch Chrysler Jeep® Dodge. Speak with a
Dodge dealer serving Pittsburg, CA
, to check out the muscle car in its various trims.