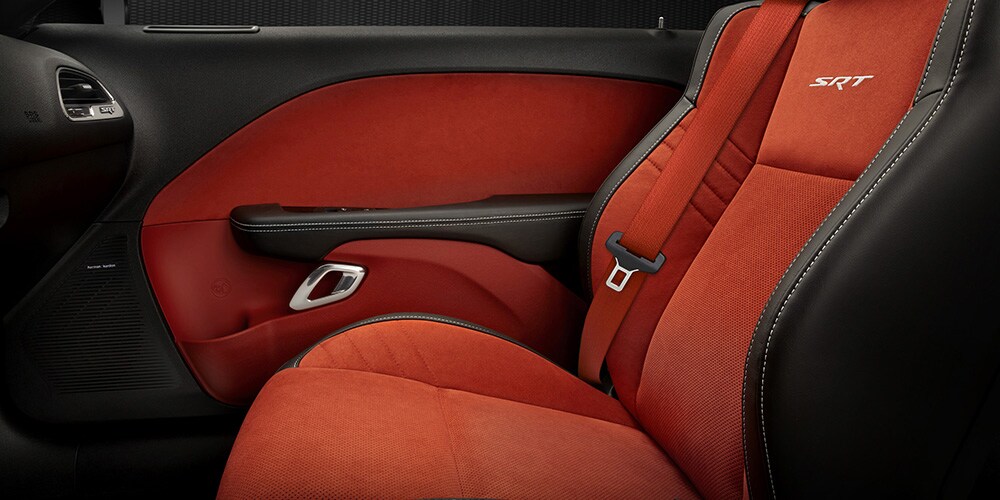 It has been announced a while back that the 2018 Dodge Challenger will be making the switch to the Giorgio platform. The muscle car, though, will be making one last big move before the switch. FCA US LLC announced plans for a 2017 Dodge Challenger American Drag Racer.
Spy shots captured images of a prototype without camouflage. For the most part, the test mule bears a strong resemblance to the Dodge Challenger SRT Hellcat. It has an identical rear spoiler construction, front fascia design, hood scoop, and rear spoiler construction. The primary difference lies in the tires, which are a lot more massive and strikingly similar to the ones found on the Dodge Viper ACR. That model utilized Kumho Ecsta V720 tires, known for their extra-durable grip and traction.
The Dodge Viper ACR had rear tires larger than the ones in the front. The ones found on the prototype don't appear to be as large but are still noticeably bigger than the tires on the current
2016 Dodge Challenger
, which utilize Pirelli Zero Nero tires measuring 275 millimeters in diameter. With larger tires on the Dodge Challenger ADR, it will be able to better utilize the full power of its 6.2-liter V8 engine.
The Dodge Challenger ADR comes in rear-wheel-drive and will come with a wide-body kit, which is absent in the test mule. It is expected to arrive some time in 2017 and also have an all-wheel-drive variant to follow shortly after.
Whether you are interested in the Dodge Challenger ADR or the current Dodge Challenger, visit Antioch Chrysler Jeep® Dodge. Similarly, you can look up our
used Dodge cars near Walnut Creek
if you are interested in a pre-owned model.