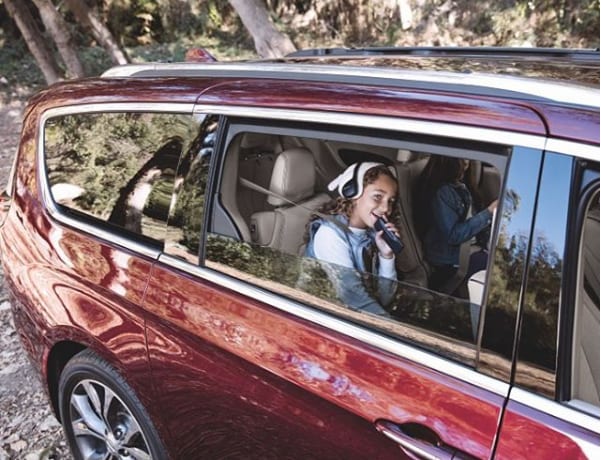 FCA US LLC has been known for some really unconventional ads. The brand just came up with a really out-of-the-box marketing stint that is sure to resonate with demographic buyers for the
2017 Chrysler Pacifica
.
The stint consists of a group of children known as the Chrysler PacifiKids. The children are versed in every aspect of the Chrysler Pacifica-- they're just as knowledgeable as an actual Chrysler dealer. Well, the Chrysler PacifiKids took over one Chrysler dealership in California where they made sales pitches to unsuspecting visitors.
As families entered the dealership, they were greeted by a child receptionist followed by multiple kid dealers. The whole facility was also transformed to a children's playpen. Needless to say, the visitors, often consisting of couples and their own children, were good sports and went along with it. They still got a chance to get behind the wheel of the Chrysler Pacifica and test out some of its features. Before leaving, all visitors were entered into a sweepstakes for a chance to win an all-new Chrysler Pacifica.
The whole event was captured on hidden camera. You can watch the video
here
.
This is just one of the videos featuring the Chrysler PacifiKids. There are a few others that include celebrities, such as Molly Sims, Elisabeth Rohm, Brooklyn Decker, and Jodi Sweetin.
According to FCA US LLC, the stint made sense given that the minivan is a family vehicle. More children these days are also influencing their parents' purchasing decisions.
Visit Antioch Chrysler Jeep® Dodge today. You will not be greeted by a child dealer, but you will get a chance to browse our vast inventory of vehicles, including our lineup of
used RAM trucks near San Francisco, CA
.