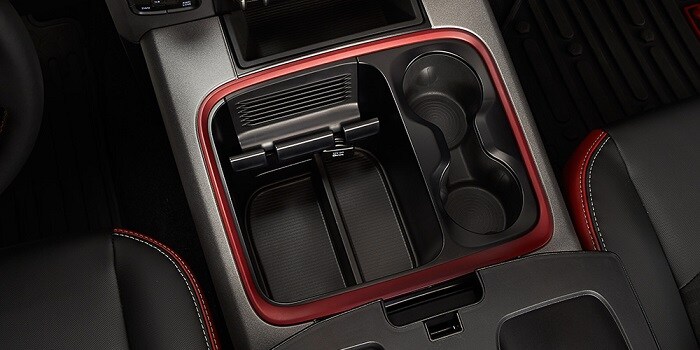 The 2016 Los Angeles Auto Show is currently in full swing, and people are already gossiping about some of the models shown. One such model is the RAM 1500, and FCA US LLC rolled out two new editions that are being shown to the public for the first time.
Both editions are built on the 2017 RAM 1500 platform. The first is the RAM 1500 Rebel Mojave Sand, and it is designed to appeal to off-roaders. It has Mojave Sand paintwork and is available in both two-wheel and four-wheel drive. According to FCA US LLC, this is a limited model and only 1,500 units will be produced.
The other edition is the RAM 1500 Ignition Orange Sport, and this one is designed for muscle car enthusiasts. It is fitted with a 5.7-liter V8 engine and is only available in crew cab configuration. It will also have an all-black interior, which is a contrast to the standard RAM 1500 Rebel with its black and red combo color scheme. As for its exterior, it will have – as you can probably guess – an all-orange paint job. Like the RAM 1500 Rebel Mojave Sand, it will also only have 1,500 units made.
The RAM 1500 has come a long way. The pickup has been in its fourth generation since the 2009 model, and the fifth generation is finally planned for 2018. The two limited editions showcased at the LA Auto Show will only create greater fervor for the beloved pickup truck.