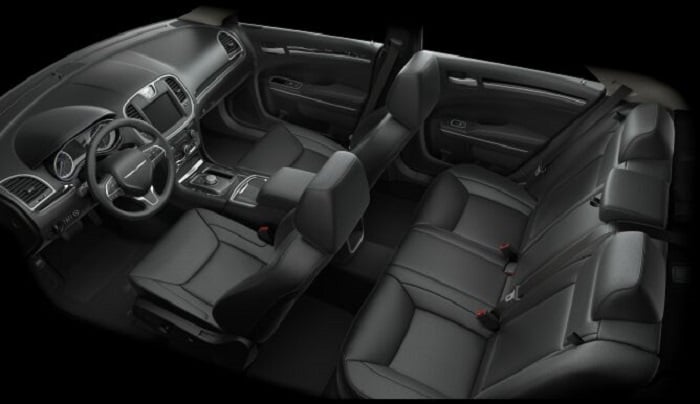 The Chrysler 300 SRT was discontinued back in 2014, though rumors are now circulating that it could be making a comeback. Currently, the muscle car is only available overseas in countries like Japan and Australia. However, one model was spotted on a road in Colorado.
The current Chrysler 300 SRT is fitted with a Hemi V8 engine that delivers 470 horsepower and a near equal amount of torque.
This has led to fervor and talks about the possibility of this high-performance vehicle making its return to U.S. soil. Keep in mind, though, that FCA US LLC has yet to release any official word.
The Chrysler 300 SRT was spotted with several other models under the FCA US LLC umbrella. This included both the Dodge Charger and Dodge Challenger as well as the Jeep® Renegade and RAM ProMaster City cargo van. The latter two appeared to have been modified with a customized exhaust system.
This is not the first time the Chrysler 300 SRT was rumored to be making a comeback. Images of the muscle car on American soil were also spotted back in May 2015. This led to the same talk with speculations about a potential 2016 return. Obviously, that did not come to fruition.
There is also other news making headway pertaining to the full-size sedan. Supposedly, the vehicle will undergo a major makeover in 2018. There are also talks of the car switching over to a stretched version of the Alfa Romeo Giulia platform.
You can check out the
2016 Chrysler 300
at Antioch Chrysler Jeep Dodge. It does not have a Hemi engine, but it is still a top-of-the-line vehicle that provides the latest in car
technology and performance. We also carry other sedan models like the Dodge Dart-- speak with a
Dodge dealer near Pittsburg, CA
, to learn more.